Kempinski Hotel Chongqing received three significant awards
June 2016, Chongqing, China - As Europe's oldest luxury hotel group, Kempinski Hotel Chongqing was awarded by Ctrip for being the most luxurious hotel in 2015 and the best business hotel in 2015. The hotel's Paulaner Bräuhaus was awarded "China's Wine List of the Year – 2016" by the China Sommelier Association.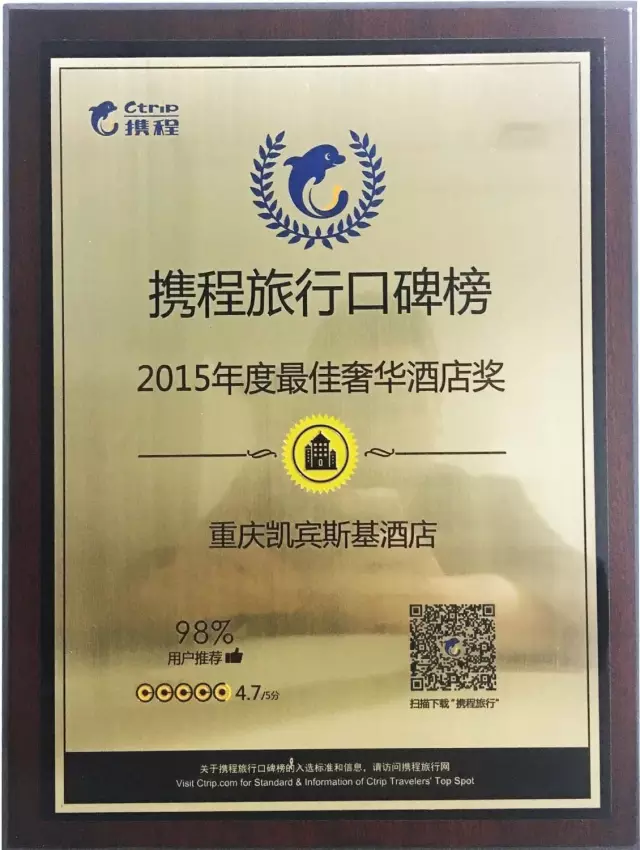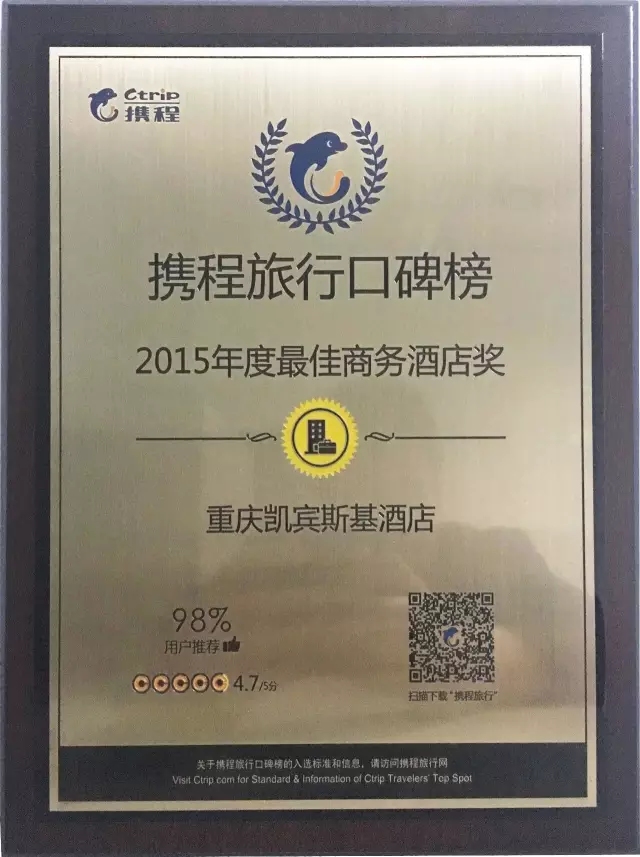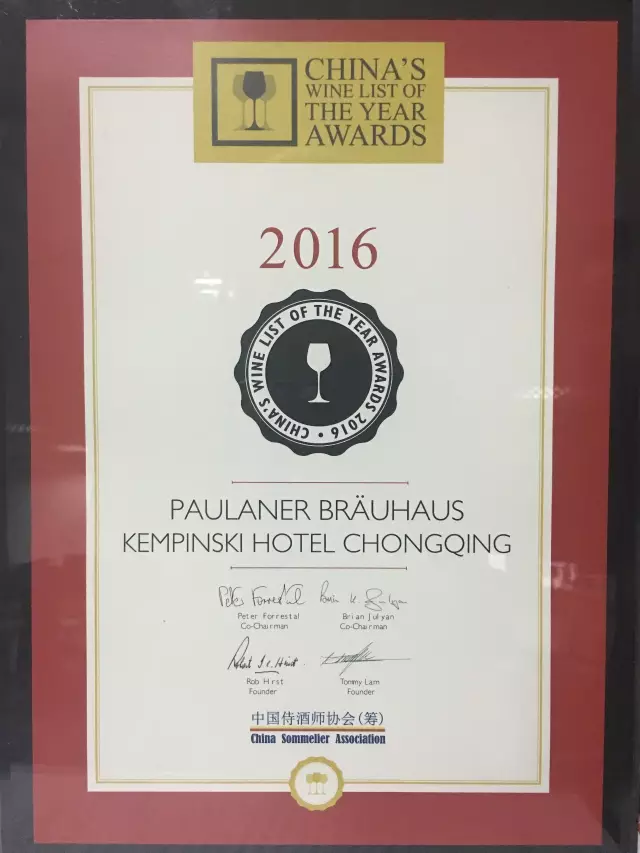 Kempinski Hotel Chongqing achieved a score of 98% from recommendation and 4.7 from comments (out of a total score of 5). The selection is based on the travel data from thousands of guests and the genuine comments and sharing from the users of the Ctrip guide community, with the guests' votes and experts' judgment also included. Before this, Kempinski Hotel Chongqing was awarded as being the most popular hotel in 2014.
The Wine List was established over 20 years ago by the company Tucker Seabrook (established in 1838), which aims to show recognition and give commendation to restaurants and sommeliers that invest time and make use of 、technology and resources in the world.
Kempinski is renowned for its quintessential and elegant European luxury flair. As the first international brand hotel which introduced European luxury service to Chongqing, Kempinski Hotel Chongqing is committed to demonstrating an exceptional European lifestyle to its customers and providing this city with the highest levels of life ideas and lifestyle.